Terms & Conditions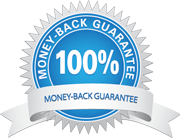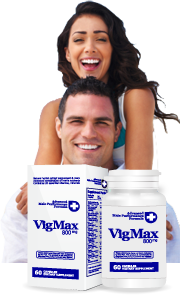 Welcome to the VigMax! This Site is provided by VigMax.com ("VigMax") as a service to its customers.
Please review these terms and conditions, which govern your use of the Site.


Your Use of the Site

Your use of the Site constitutes your acceptance of the Terms.
By accepting the Terms through your use of the Site, you certify that you are either (i) 18 years of age or older or (ii) you are at least 13 years of age and are using the Site under the supervision of a parent or legal guardian who has agreed to be bound by these Terms on your behalf.
If you are under the age of 13, you are not permitted to use the Site. If you are a parent or legal guardian who has agreed to be bound by these Terms on behalf of a child between the ages of 13 and 18, you agree to be fully responsible for such child's use of the Site, including all financial charges and legal liability that such child may incur.
If we determine that a child under the age of 13 has provided personal information to the Site, we will delete that information as soon as practical.
If you become aware that such information has been provided by a child under the age of 13, please contact us at info@VigMax.com so that we can delete that information.

You agree that you will not do any of the following (collectively, the "Code of Conduct"):
Restrict or inhibit any other visitor from using the Site, including, without limitation, by means of "hacking" or defacing any portion of the Site
Use the Site or content on or from the Site for any unlawful purpose
Express or imply that any statement you make is endorsed by VigMax's or its subsidiary, parent or affiliate companies
Submit data or information to or otherwise transmit material through the Site that is
(i) copyrighted, protected by trade secret or otherwise subject to third-party proprietary or intellectual property rights,
including privacy and publicity rights, unless you are the lawful owner of such rights or have permission from the rightful owner to submit or transmit such data or information;
(ii) is unlawful, obscene, defamatory, libelous, threatening, fraudulent, abusive, pornographic, harassing or encourages conduct that would be considered a criminal offense,
or does or would give rise to civil liability or violate any law, rule or regulation, or is otherwise objectionable, or infringes VigMax's or any third party's intellectual property rights or other rights;
(iii) is intended to victimize, harass, degrade or intimidate an individual or group of individuals on the basis of age, disability, ethnicity, gender, race, religion or sexual orientation; or
(iv) is non-public information about a company or individual without the express written authorization to do so

Engage in spamming, flooding, phishing or other activity intended to gather information unlawfully
Transmit any software or other materials that contain any harmful or malicious code, including without limitation viruses, worms, time bombs, date bombs, trojan horses and defects
Modify, adapt, sublicense, translate, sell, reverse engineer, decompile or disassemble any portion of the Site
Remove any copyright, trademark or other notices of proprietary rights contained on the Site
"Frame" or "mirror" any part of the Site without VigMax's prior written authorization
Use any robot, spider, site search / retrieval application or other manual or automatic device or process to retrieve, index, data mine or in any way reproduce or circumvent the navigational structure, or presentation of the Site or its contents
Harvest or collect information about Site visitors
Take any action that imposes an unreasonable or disproportionately large load on VigMax's infrastructure

Your Orders


All billing and registration information provided by you must be accurate, complete and correct. Submitting inaccurate, incomplete or incorrect information constitutes a breach of the Terms.
By confirming your purchase at the end of the checkout process, you agree to accept and pay for the items, products and / or services that you have requested.
VigMax's and its affiliates and subsidiaries reserve the right, at their sole discretion, to refuse service and to terminate accounts if VigMax's believes in its sole discretion that customer conduct violates applicable law or the Terms, or is harmful to the interests of VigMax's, its subsidiaries, or its affiliates, or for any other reason.
VigMax's and its affiliates and subsidiaries reserve the right to limit the quantity of items purchased per person, per account, per household and per order as determined in their sole discretion.
These restrictions may be applied to the same account, same credit card and / or the same billing and / or shipping address.
Receiving an order acknowledgement via email does not guarantee the acceptance of an order.
All items and products purchased through the Site are made pursuant to a shipment contract.
The risk of loss and title for such titles pass to you upon VigMax's delivery of the items or products to the carrier.

Copyrights, Trademarks and Patents

All software and content on the Site, such as text, graphics, logos, button icons, images, audio clips, video clips and software, is owned or licensed by VigMax's or its software and content suppliers and licensors. Such software and content is protected by United States and international copyright laws.
The compilation (meaning the collection, arrangement and assembly) of all content on the Site is the exclusive property of VigMax's and protected by applicable copyright laws.
VigMax's grants you permission to view and use content and software made available to you on the Site in connection with your use of the Site only. Any other use, including, without limitation, the reproduction, modification, distribution, transmission, republication, display or performance, of the content or software on the Site is strictly prohibited.
VigMax's and its affiliates, subsidiaries, suppliers and licensors expressly reserve all intellectual property rights in all text, products, technology, content and all other material that appears on the Site.
Accessing the Site does not confer and shall not be construed as conferring on you or anyone else any license to VigMax's or any third party's intellectual property rights.
The Site may contain additional proprietary notices and copyright information, the terms of which must be observed and followed.